Introducing Zeus Piezoceramics
June 07, 2023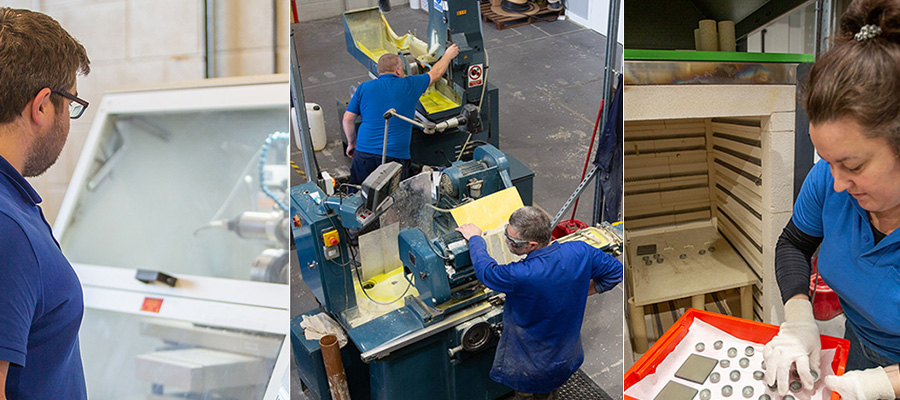 Our new PZT manufacturing facility is now open, specialising in low volume rapid-prototyping of ceramics.
Zeus Piezoceramics is a new ceramic manufacturing venture from Neptune Sonar, providing our own PZT components from a facility in Hessle, East Yorkshire.
A key component used in ultrasonic transducers, the supply chain for ceramics has traditionally been quite unpredictable. We began producing our own PZT raw components some time ago for short-run development prototyping alongside larger production runs.
Now our Hessle facility is fully established and tested, we can supply other companies with PZT components and shapes of varying sizes including hemispheres, discs, plates, bars, rings and tubes (striped and unstriped). Lead times can be as small as 2-4 weeks on rapid prototype samples.
You can also read about our development journey towards opening the new factory.
We can make ceramics for your company too - our team are more than happy to discuss your company's PZT requirements, for further information contact us.