Introducing Zeus Piezoceramics
Zeus Piezoceramics is a new ceramic manufacturing venture from Neptune Sonar, providing PZT components from a facility in Hessle, East Yorkshire.

As many businesses who purchase PZT components will understand, the supply chain for ceramics can be very unpredictable. Neptune Sonar has found a need to start producing its own PZT raw components over the years as the business has been affected by supply chain issues, inhibiting growth and customer confidence, for example...
Increasing lead-times.
High costs and NRE charges for low volumes or prototypes.
Unexpected ceramic product failures on delivery inspection.
Recovery or re-manufacture time for product failures.
As a critical component in the manufacture of its own products, Neptune Sonar decided it needed control of its own PZT supply.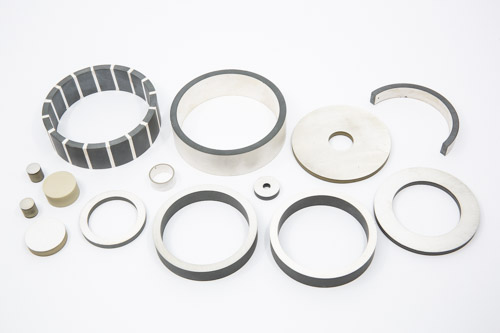 Shape
From (mm)
To (mm)
Discs
20
100
Plates
1
80
Bars
1
80
Rings
20
100
Tubes
20
80
Hemisphere
6.00
31.75
Discs
All Sizes
Including Striped Tubes
Increasing Hemisphere size capabilities with new CNC up to 150mm
High volume Segment throughput
Advantages
Short production lead times, 4 to 6 weeks.
Low cost small production volumes.
Quality inspection, low failure rates.
Control of production processes.
On-time delivery.
Rapid PZT samples for prototyping and development of transducers and arrays, within 2 to 4 weeks.
Reducing NRE costs and project timescales.
Timeline
March 2019

- Neptune funded a venture to investigate the manufacture of basic PZT components in-house for Neptune Sonar's own product use.

December 2019

- Neptune had invested in equipment necessary for the machining, silvering, poling, and testing capability.

July 2021

- 70% of Neptune's PZT ceramics were made internally, including bars, plates, small hemispheres and various rings and tubes.

November 2021

- ZEUS became a registered name for the PZT ceramic manufacturing department.

August 2021

- A decision was made to expand the PZT manufacturing capability and moved into a new unit at Priory Tec Park, Hessle, East Yorkshire.
Neptune Sonar's delivery performance for its transducer products has significantly improved since its own supply of PZT. It has also managed to reduce the reaction time for new development projects, with an overall reduced NRE cost.