Request Quote
T400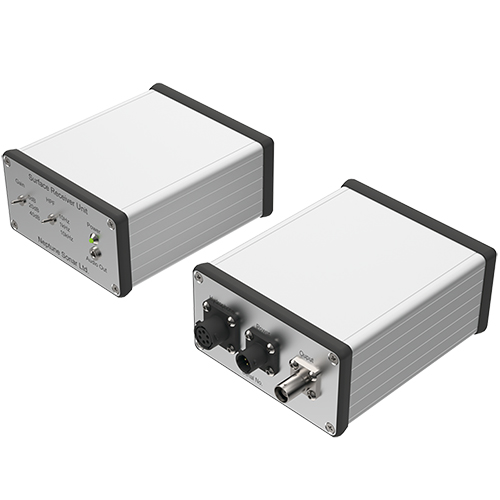 SURFACE RECEIVER UNIT
DIFFERENTIAL INPUT
SINGLE ENDED OUTPUT
GAIN/FILTER SWITCH
HEADPHONE OUTPUT
The T400 Surface Receiver is designed to interface to Neptune's hydrophones that include integral pre-amplifiers.
The hydrophone signal is converted from a differential to single ended output, with a standard BNC connector.
The pre-amplifier has selectable gain options of 0, 20 and 40 dB and high-pass filter options of 10 Hz, 1 kHz and 10 kHz.
Technical Specification
Useful Frequency Range
Input

Differential, 10kΩ Impedance

Power Supply

24 Vdc Nominal
(12 to 36 Vdc)
15 mA quiescent, 40 mA with hydrophone
150 mA
(max)
signal and load dependant

Noise
Output

BNC - Single Ended, 50Ω Impedance 3.5mm Jack - Headphones

Gain Settings
High-pass Filter Settings