Request Quote
Model 250 Series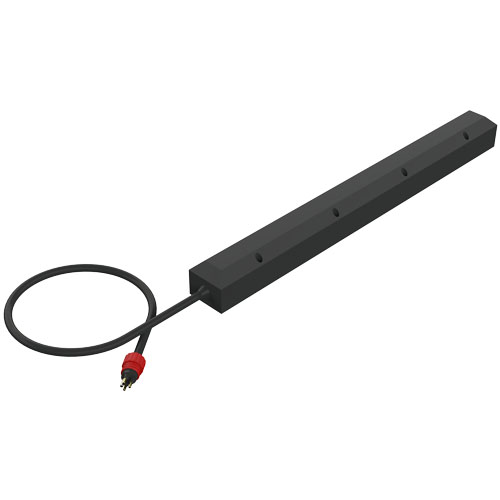 MULTIPLE FREQUENCY OPTIONS
SIDE-SCAN TRANSDUCER
SEAFLOOR MAPPING
DEEP WATER CAPABILITY
HULL OR TOW-FISH
The 250 SERIES side-scan is a robust fully moulded construction, operating at several frequencies, the side-scan has a very wide bandwidth.
With a narrow beam in the along-track axis and wide beam in the across-track axis, suitable for most sea-floor mapping and other high directivity applications.
A deep-water version, capable of operating down to 2000 metres is available to special order.
The 250 SERIES is available with or without acoustic calibration, traceable to National Standards.
Technical Specification
| | |
| --- | --- |
| Frequency Options | |
| Beam Pattern Horizontal | |
| Beam Pattern Vertical | |
| Bandwidth | |
| Transmit Sensitivity | |
| Receive Sensitivity | |
| Transmit Voltage / Duty Cycle (Abs. Max) | |
Mechanical Specification
Storage Temperature
Cable Type

Ø8mm Chloroprene Rubber
(Optional Ø9mm Polyurethane, Screened Twisted Pair)

Operating Depth

600m Standard
(Optional 2000m – both may require an export license)

Cable Length
Weight Air/Water (including 10m cable)
Connector

SubConn MCIL3M with MCDLS-M Locking Sleeve

Operating Temperature
Extension cable/connector (Optional)

Ø9mm Polyurethane, Screened Twisted Pair with SubConn MCIL3F with MCDLS-F Locking Sleeve