Request Quote
Model 250 Series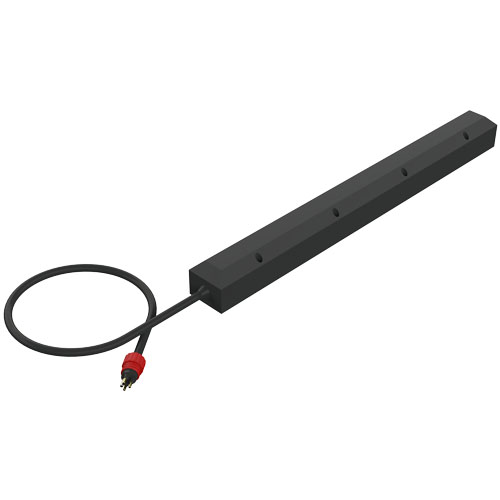 FREQUENCY 115 KHZ
SIDESCAN TRANSDUCER
SEAFLOOR MAPPING
DEEP WATER CAPABILITY
HULL OR TOW-FISH
The 250 SERIES sidescan is a robust fully moulded construction, operating at 115 kHz the sidescan has a very wide bandwidth.
With a narrow beam in the along-track axis and wide beam in the across-track axis, suitable for most sea-floor mapping and other high directivity applications.
The company's extensive transducer expertise has created products that are of high performance and substantially lower cost. A deep-water version, capable of operating down to 2000 metres is available to special order.
The 250 SERIES is available with or without acoustic calibration which is traceable to National Standards.
Technical Specification
| | |
| --- | --- |
| Resonant Frequency (Nominal) | |
| Beam Pattern Horizontal | |
| Beam Pattern Vertical | |
| Bandwidth | |
| Transmit Sensitivity | |
| Receive Sensitivity | |
| Transmit Voltage / Duty Cycle (Max) | |
Mechanical Specification
Operating Depth

600m Standard
(Optional 2000m – both may require an export license)

Cable Length

0.2m standard
(Additional lengths supplied to order)

Weight Air/Water (including 10m cable)
Connector

SubConn MCIL3M with MCDLS-M Locking Sleeve

Operating Temperature
Extension cable/connector

Ø9mm Polyurethane, Screened Twisted Pair with SubConn MCIL3F with MCDLS-F Locking Sleeve

Storage Temperature
Cable Type

Ø8mm Chloroprene Rubber
(Optional Ø9mm Polyurethane, Screened Twisted Pair)