Request Quote
T406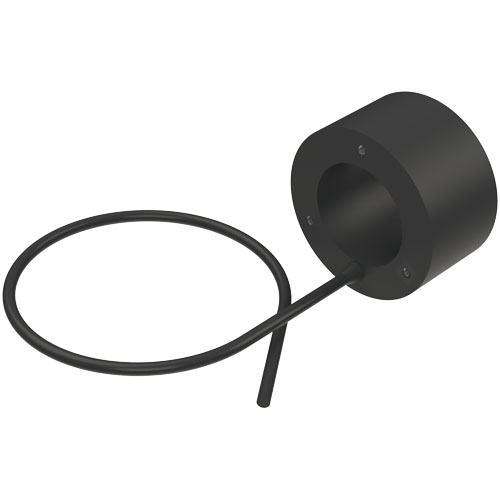 9 KHZ FREE FLOODED RING
BROADBAND
HIGH POWER
OMNI-DIRECTIONAL BEAM PATTERN
UNLIMITED DEPTH
LONG RANGE TRANSMISSION
The T406 is one of a range of Free Flooded Ring transducers recently introduced by Neptune.
Utilising the latest ceramic technology, the FFR concept is ideally suited for high power, broadband, low frequency sound generation. Another advantage of the design is its ability to operate down to full ocean depth at maximum efficiency.
The T406 is available with or without acoustic calibration which is traceable to National Standards.
Technical Specification
Resonant Frequency (Nominal)
Useful Frequency Range
Beam Pattern Horizontal
Beam Pattern Vertical
Transmit Sensitivity
Receive Sensitivity
Capacitance at 1 kHz (with 10m cable)
Transmit Voltage (Max)

1500 Vrms
(Minimum 20m depth)

Transmit Voltage / Duty Cycle (Max)

1500 Vrms @ 10%
450 Vrms @ 100%
Mechanical Specification
Operating Depth
Cable Length

10 metres standard
(Additional lengths supplied to order)

Weight Air/Water (including 10m cable)
Connector

Not fitted as standard
(Optional Customer Specific)

Operating Temperature
Storage Temperature
Cable Type

Ø7mm Polyurethane Jacket, Screened Twisted Pair