Request Quote
T141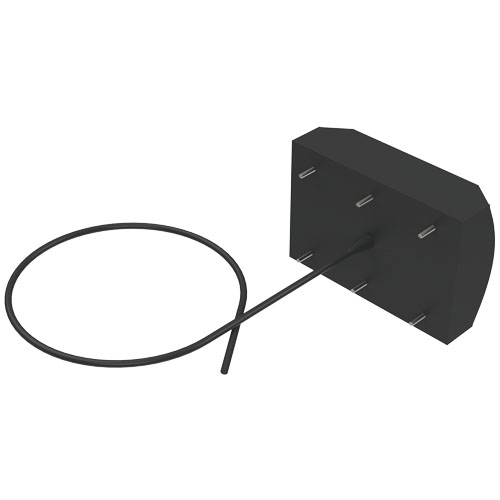 DUAL FREQUENCY 33 & 210 KHZ
DUAL BEAM 210 KHZ
SHALLOW WATER SURVEYING
OVER-SIDE OR HULL MOUNTING
FULLY OVER-MOULDED
HIGH PERFORMANCE / LOW COST
The T141 is both a dual-frequency and dual beam transducer and is fully compatible with many OEM hydrographic echo-sounder systems. The over-moulded polyurethane housing provides a mechanically robust, corrosion-free transducer for over-side or hull mounting.
The beam is selected by the supplied switch box, which contains the tuning transformers for both frequencies. Electrical connection to the transducer is by a multi-core screened cable.
Transducer impedance can be adjusted to suit the customer's specification.
The T141 is available with or without acoustic calibration, traceable to National Standards.
Accessories are available for this product - click here to see our range.
Technical Specification
Resonant Frequency (Nominal)
Beam Angle (-3db)

22 degrees @ 33kHz
8 degrees @ 210kHz - Wide
2 degrees @210kHz - Narrow

Bandwidth

4kHz @ 33kHz
7.5kHz @ 210kHz - Wide
8kHz @ 210kHz - Narrow

Transmit Sensitivity

166 dB re 1μPa/V 1m @ 33kHz
173 dB re 1μPa/V 1m @ 210kHz - Wide
178 dB re 1μPa/V 1m @210kHz - Narrow

Receive Sensitivity

-178 dB re 1V/μPa @33kHz
-187 dB re 1V/μPa @ 210kHz - Wide
-183 dB re 1V/μPa @210kHz - Narrow

Nominal Impedance
Transmit Voltage / Duty Cycle (Max)

325 Vrms at 10% @ 33kHz
300 Vrms at 10% @210kHz - Wide
400 Vrms at 10% @210kHz - Narrow
Mechanical Specification
Storage Temperature
Cable Type

Ø11mm Polyvinyl Chloride Jacket, Screened 6 Core

Operating Depth
Cable Length

10 metres standard
(Additional lengths supplied to order)

Weight Air/Water (including 10m cable)
Connector

Not fitted as standard
(Optional Customer Specific)

Operating Temperature
Supplied With

Beam Selection Switch Box (SB1)