Request Quote
T11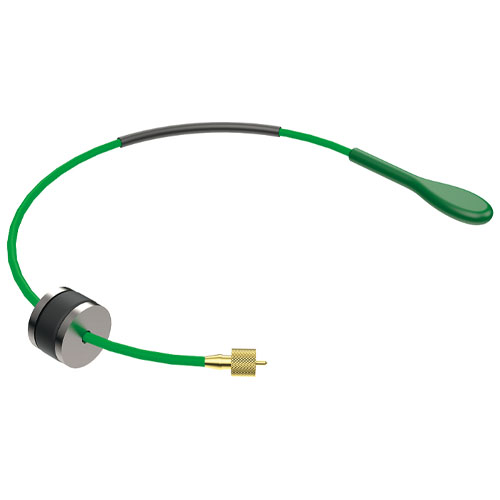 STANDARD SENSOR FOR UK MOD
FAST TRANSIENT RESPONSE
REFERENCE STANDARD
HIGH OPERATIONAL ENDURANCE
LOW COST
The T11 is a miniature transducer designed to measure underwater explosive shock levels and pressure transients in fluids.
The hydrophone is based upon a piezoelectric tourmaline crystal connected to a miniature low noise coaxial cable. With a rise time of less than 4μs and a dynamic pressure range of 0-275 MPa this transducer is intended to measure pressure levels and profiles from underwater explosions.
The T11 is available with or without a certified calibration based upon a dead weight tester.
Technical Specification
Measurement Pressure Range

0 – 275 Mpa
0 – 40,000 psi

Nominal Charge Sensitivity

0.07 pC / Kpa
0.5 pC / psi

Insulation Resistance
Rise Time
Mechanical Specification
Connector

10-32 UNF M
(Optional adaptor 10-32 UNF F to BNC M)

Operating Temperature
Storage Temperature
Cable Type
Cable Length

10 metres standard
(Additional lengths supplied to order)

Weight Air/Water (including 10m cable)