Request Quote
D/140/H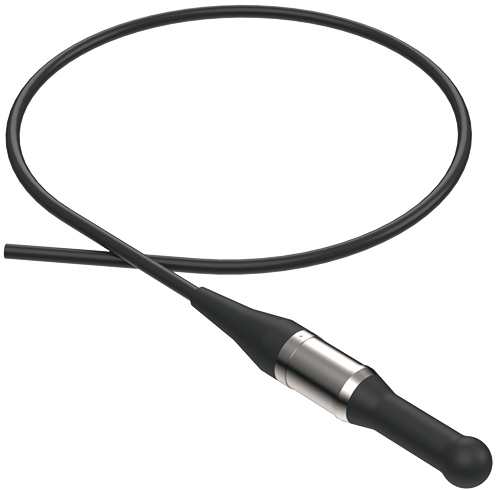 INTEGRAL PRE-AMPLIFIER
OMNI-DIRECTIONAL RESPONSE
LOW NOISE PERFORMANCE
BROADBAND OPERATION
MARINE MAMMAL AUDIO SENSOR
MAXIMUM CABLE LENGTH 250 M
The D/140/H is a true spherical balanced element combined with a low noise differential pre-amplifier.
Signals can be transmitted along cable lengths up to 250m, without any degradation. The preamplifier gain options of 20, 30 and 40 dB (pre-set during manufacture) are to suit customer requirements.
A differential to single ended 'Surface Receiver' (Type T400) which includes additional filter and gain settings, can be supplied separately.
The D/140/H is available with or without acoustic calibration which is traceable to National Standards.
Technical Specification
Resonant Frequency (Nominal)
Useful Frequency Range
Beam Pattern Horizontal
Beam Pattern Vertical
Receive Sensitivity

Gain is pre-set and cannot be adjusted.
-178 dB re 1V/μPa with 20dB gain
-168 dB re 1V/μPa with 30dB gain
-158 dB re 1V/μPa with 40dB gain

Power Supply

+20 to +30 Volts dc @ < 100mA
25mA quiescent, 100mA (Max)

Noise
Output

Differential, 100Ω Impedance
Mechanical Specification
Operating Depth

900m Standard
(Optional 1500m - may require an export license)

Cable Length

10 metres standard
(Additional lengths supplied to order)

Weight Air/Water (including 10m cable)
Connector

Not fitted as standard
(Souriau type if used with T400 Surface Receiver)

Operating Temperature
Storage Temperature
Cable Type

Polyurethane Ø8mm Twisted Pair (power) and Screened Twisted Pair
(signal)