Request Quote
T257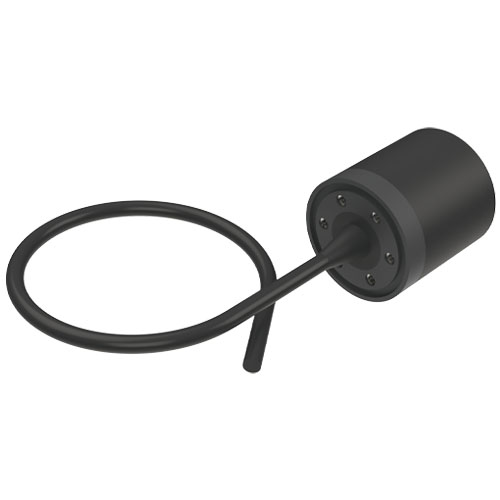 24 KHZ CYLINDRICAL TRANSDUCER
BROADBAND TRANSMISSION
TRANSPONDER
RANGE TRACKING
COMMUNICATIONS
The Model T257 is designed for use in transponders, beacons, acoustic release mechanisms and data communication systems.
The nylon base incorporates threaded fastenings and an 'O' ring seal allowing simple and direct mounting onto equipment or pressure housings.
The T257 is available with or without acoustic calibration, traceable to National Standards.
Technical Specification
Resonant Frequency (Nominal)
Useful Frequency Range
Beam Pattern Horizontal
Beam Pattern Vertical
Transmit Sensitivity
Receive Sensitivity
Capacitance at 1 kHz (with 10m cable)
Transmit Voltage (Abs. Max)
Transmit Voltage / Duty Cycle (Max)

600 Vrms @ 10%
180 Vrms @ 100%
Mechanical Specification
Storage Temperature
Cable Type

Ø7mm Polyurethane Jacket, Screened Twisted Pair

Operating Depth
Cable Length

1m standard
(Additional lengths supplied to order)

Weight Air/Water (including 10m cable)
Connector

Not fitted as standard
(Optional Customer Specific)

Operating Temperature