Request Quote
D/26/BB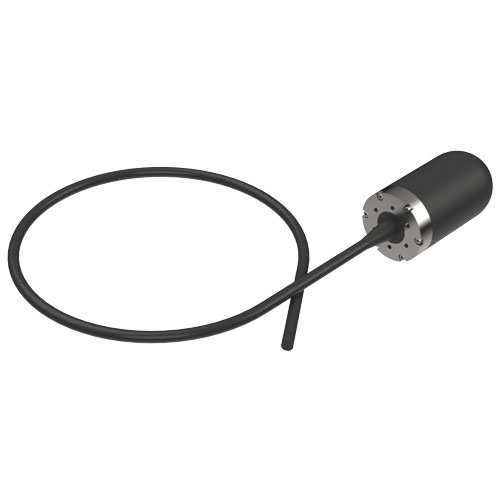 NEAR OCTAVE BANDWIDTH
OMNI-DIRECTIONAL RESPONSE
EFFICIENT TRANSMITTER
HIGH POWER PROJECTOR
DEEP WATER CAPABILITY
The D/26/BB is a highly efficient, omni- directional transmit and receive transducer, with a 3dB bandwidth from 21 kHz to 47 kHz. Ideally suited for use in low frequency noise systems, long-range transponder applications and long range voice and data communication.
The robust construction enables the transducer to operate in extreme underwater environments.
The D/26/BB is available with or without acoustic calibration, traceable to National Standards.
Technical Specification
Resonant Frequency (Nominal)
Useful Frequency Range
Beam Pattern Horizontal
Beam Pattern Vertical

Hemispherical (See Graph)

Transmit Sensitivity
Receive Sensitivity
Transmit Voltage (Abs. Max)
Transmit Voltage / Duty Cycle (Max)

200 Vrms @ 10%
60 Vrms @ 100%
Mechanical Specification
Operating Temperature
Storage Temperature
Cable Type

Ø9mm Polyurethane Jacket, Screened Twisted Pair

Operating Depth

2000m Standard
(May require an export licence)

Cable Length

10 metres standard
(Additional lengths supplied to order)

Weight Air/Water (including 10m cable)
Connector

Not fitted as standard
(Optional BNC or Customer Specific)