Request Quote
D/45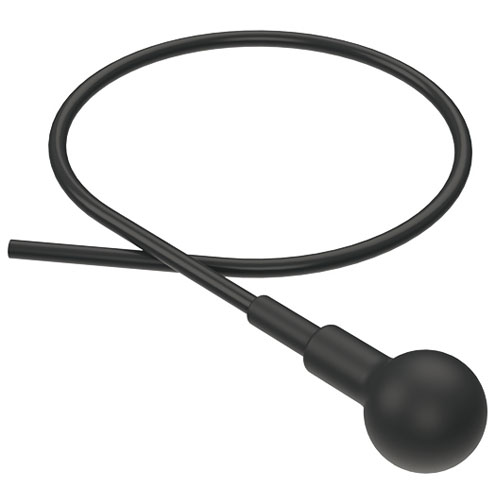 OMNI-DIRECTIONAL RESPONSE
HIGH POWER PROJECTOR
EFFICIENT TRANSMITTER
BROADBAND OPERATION
DEEP WATER CAPABILITY
The D/45 spherical transducer is a versatile design providing omni-directional transmit and receive characteristics over a wide frequency range.
The fully moulded construction, coupled with the inherent strength of the PZT ceramic sphere, achieves a robust, lightweight and corrosion free design making it the ideal choice as a high-power projector.
The D/45 is available with or without acoustic calibration, traceable to National Standards.
Technical Specification
Resonant Frequency (Nominal)
Beam Pattern
Transmit Sensitivity
Receive Sensitivity
Capacitance at 1 kHz (with 10m cable)
Transmit Voltage (Abs. Max)
Transmit Voltage / Duty Cycle (Max)

300 Vrms @ 10%
90 Vrms @ 100%
Mechanical Specification
Storage Temperature
Cable Type

Ø9mm Polyurethane Jacket, Screened Twisted Pair

Operating Depth

2000m
(Optional 4000m – both may require an export license)

Cable Length

10 metres standard
(Additional lengths supplied to order)

Weight Air/Water (including 10m cable)
Connector

Not fitted as standard
(Optional BNC or Customer Specific)

Operating Temperature