Request Quote
T198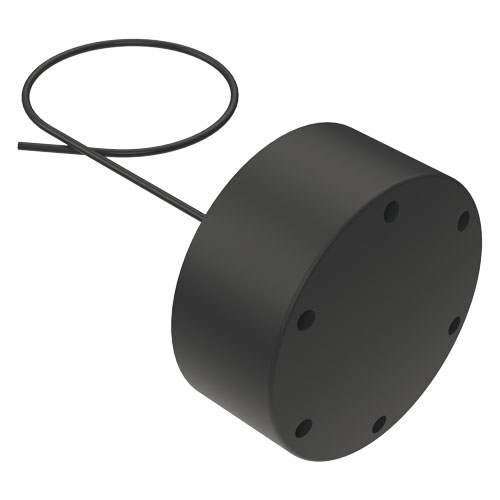 12 KHZ TRANSDUCER
SINGLE NARROW BEAM
LOW SIDE LOBE
LONG RANGE ECHO SOUNDER
TOWED BODY CAPABILITY
FULLY OVER-MOULDED
(OPTIONAL) DEEP-WATER 1800M VARIANT AVAILABLE
The T198 transducer is a high power, long range directional array operating at 12 kHz. Originally designed for over-side installation, the T198 can also be hull mounted.
The nodal mounted tonpilz elements are extremely robust, capable of withstanding high slamming forces, highly efficient and provide an excellent front to back ratio. An external transformer can be supplied to accommodate any impedance matching.
The transducer housing is an over-moulded, robust and corrosion free transducer body.
The T198 is available with or without acoustic calibration which is traceable to National Standards.
Technical Specification
| | |
| --- | --- |
| Frequency Options | |
| Beam Pattern | |
| Side Lobe Level | |
| Front/Back Ratio | |
| Bandwidth | |
| Transmit Sensitivity | |
| Receive Sensitivity | |
| Capacitance at 1 kHz (with 10m cable) | |
| Nominal Impedance | |
| Transmit Voltage / Duty Cycle (Max) | |
Mechanical Specification
Operating Temperature
Storage Temperature
Cable Type

Ø12mm Polyurethane Jacket, Screened Twisted Pair

Operating Depth

600m Standard
(Optional 1500m - may require an export license)

Cable Length

10 metres standard
(Additional lengths supplied to order)

Weight Air/Water (including 10m cable)
Connector

Not fitted as standard
(Optional Customer Specific)