Request Quote
T28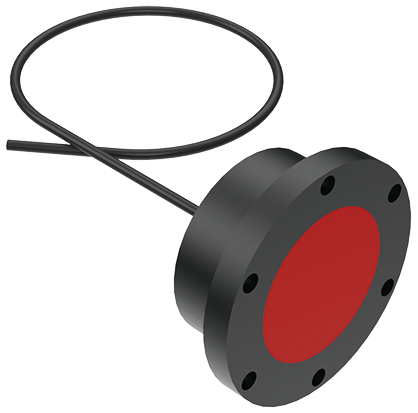 210 OR 200 KHZ DUAL BEAM
NAVIGATION, FISHING & SURVEYING
HIGH PERFORMANCE
SCIENTIFIC ECHO SOUNDER
HULL OR TOWED BODY
ROBUST NYLON HOUSING
The T28 and T37 are precision echo sounder transducers designed for use in hydrographic or scientific applications where accurately defined beam patterns are needed.
The pattern is configured to achieve conical beams both for wide and narrow beam widths and are switched using a beam selection switch box which can be supplied separately.
The T28 and T37 is available with or without acoustic calibration which is traceable to National Standards. Transducer impedance can be adjusted to suit customers specification.
Technical Specification
Frequency Options
Beam Pattern
Beam Pattern Horizontal

(-3db) 5.7 Degrees Conical @ Wide
(-3db) 2.9 Degrees Conical @ Narrow

Bandwidth
Transmit Sensitivity

177 dB re 1μPa/V 1m @ Wide
178 dB re 1μPa/V 1m @ Narrow

Receive Sensitivity

-188 dB re 1V/μPa @ Wide
-188 dB re 1V/μPa @ Narrow

Nominal Impedance
Transmit Voltage / Duty Cycle (Max)

300 Vrms at 10% @ Wide
400 Vrms at 10% @ Narrow
Mechanical Specification
Operating Temperature
Optional

Beam Selection Switch Box

Storage Temperature
Cable Type

Ø12mm Polyurethane Jacket, Screened 4 Core

Operating Depth
Cable Length

10 metres standard
(Additional lengths supplied to order)

Weight Air/Water (including 10m cable)
Connector

Not fitted as standard
(Optional Customer Specific)