T38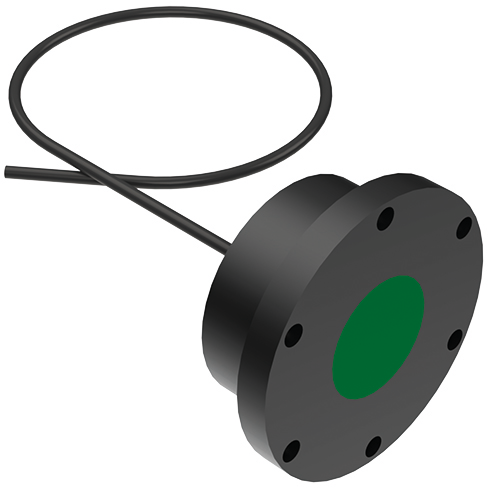 Product Unavailable
This product has been discontinued. Please see it's replacement product, the Model 122 Series.
120 KHZ DUAL BEAM
NAVIGATION, FISHING & SURVEYING
HIGH PERFOMANCE
SCIENTIFIC ECHO SOUNDER
HULL OR TOWED BODY
ROBUST NYLON HOUSING
The Type T38 is a precision echo sounder transducer designed for use in hydrographic or scientific applications where an accurately defined, narrow beam pattern is required. Operating at 120 kHz the multi-element array is configured to achieve two, highly directional, conical beam patterns with low side lobe levels.
The transducer enables the beams to be switched between wide and narrow using a beam selection box which can be supplied separately.
The T38 is available with or without acoustic calibration which is traceable to National Standards.
Technical Specification
Beam Pattern
Beam Pattern Horizontal

(-3db) 18 Degrees Conical @ Wide
(-3db) 10 Degrees Conical @ Narrow

Bandwidth

8 kHz @ Wide
8 kHz @ Narrow

Transmit Sensitivity

170 dB re 1μPa/V 1m @ Wide
174 dB re 1μPa/V 1m @ Narrow

Receive Sensitivity

-192 dB re 1VμPa @ Wide
-187 dB re 1VμPa @ Narrow

Nominal Impedance

50 Ohms @ Wide
50 Ohms @ Narrow

Transmit Voltage / Duty Cycle (Abs. Max)

300 Vrms at 10% @ Wide
400 Vrms at 10% @ Narrow
Mechanical Specification
Storage Temperature
Cable Type

Ø12mm Polyurethane Jacket, Screened 4 Core

Operating Depth
Cable Length

10 metres standard
(Additional lengths supplied to order)

Weight Air/Water (including 10m cable)
Connector

Not fitted as standard
(Optional Customer Specific)

Operating Temperature
Optional

Beam Selection Switch Box