Model T404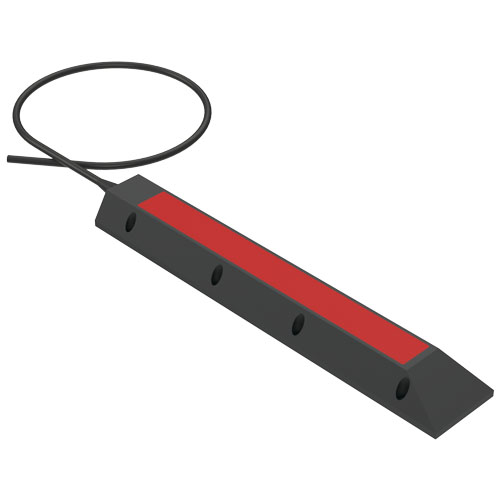 Product Unavailable
This product has been discontinued. Please see it's replacement product, the Model 290 Series.
FREQUENCY 210 KHZ
SIDESCAN TRANSDUCER
SHALLOW WATER SURVEYING
HULL MOUNTED
TOW FISH OPTION
The T404 transducers have been designed to complement shallow water echo sounder surveying operations typically carried out by Port and River Authorities. Eliminating the need to deploy a tow fish, these sidescan transducers can be mounted directly onto the hull and inclined downwards away from the surface, to provide useful "fill-in data" between adjacent survey runs.
Both transducer types are available with or without calibration which is traceable to National Standards.
Technical Specification
| | |
| --- | --- |
| Resonant Frequency (Nominal) | |
| Beam Pattern | Horizontal Switchable Wide/Narrow |
| Beam Pattern Horizontal | |
| Beam Pattern Vertical | |
| Bandwidth | |
| Transmit Sensitivity | 177/182 dB re 1uPa/V @ 1m |
| Receive Sensitivity | |
| Nominal Impedance | |
| Transmit Voltage / Duty Cycle (Abs. Max) | |
Mechanical Specification
Operating Depth

600m Standard
(Optional 2000m – both may require an export license)

Cable Length

10 metres standard
(Additional lengths supplied to order)

Weight Air/Water (including 10m cable)
Connector

Not fitted as standard
(Optional Customer Specific)

Operating Temperature
Optional

Beam Selection Switch Box

Storage Temperature
Cable Type

Ø12mm Polyurethane Jacket, Screened 4 Core